Toys
Pok Pok Update: Homestead!
September 7, 2023 •
4
min read
Care for new animals and crops in this thriving ecosystem.
What better lesson in biology, sustainability, empathy, and responsibility than tending to a farm or homestead? However, since most families don't have access to this or a plot of land to garden, we've brought a homestead to you!

Through this update to House, little ones can now care for a new collection of crops and animals, learning tons about life cycles and the characteristics of various species along the way. Families can explore questions such as, "Where do eggs come from and what can they turn into?" "What type of habitat does each creature need?" "What important role do bees play in ecosystems and how is honey made?
---
A Natural Addition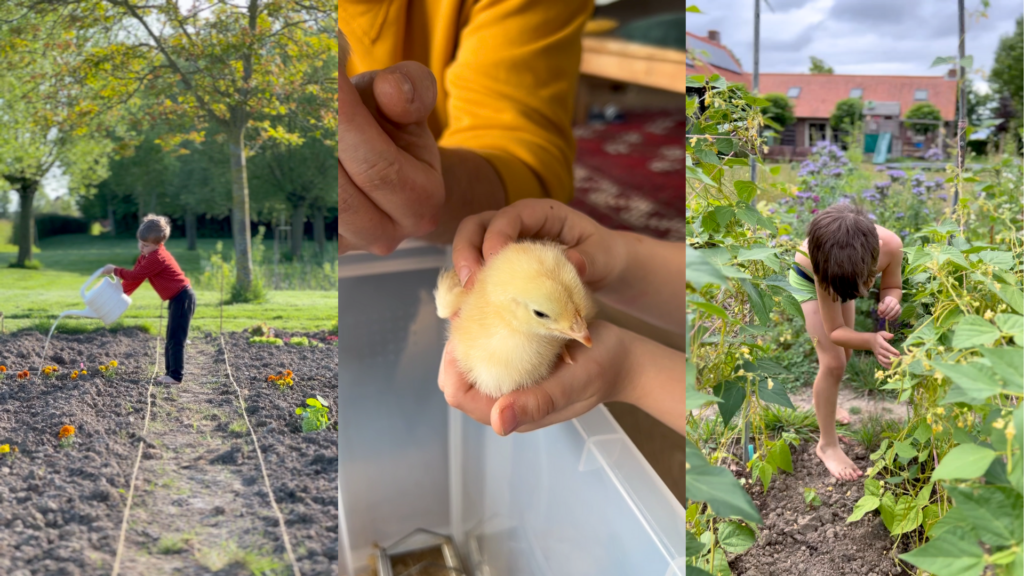 We've received such great feedback about what kids enjoy most in their favorite toys and what ideas families have for expanding upon them. When it came to pretend-play toys like House, Shops, and Islands, many said that their kids loved looking after animals, feeding them and the characters, or that they would like more chances for interacting with nature.

Our team has a lot of nature-lovers but no one is more familiar with the feeling of soil under their nails than two of our founders, Mathijs and Esther! They've been expanding their garden and chicken coop at their home in Belgium with the help of their two boys. Esther has seen firsthand how including them in this process has taught them so much about teamwork, resilience, and more, saying:
"We feel very lucky to raise our kids in such a beautiful environment, and we're always happy to have them join in on the gardening chores. I'm feeling confident it's teaching them the importance of caring for our world and our environment, starting with ourselves.

The smallest things often have the biggest impact. I love how we're collectively working on it. Our garden isn't perfect by any means, but it brings many learning opportunities: How we try our best, make mistakes and learn from them; How we try our best, but some things (like the weather) are beyond our control; And how, despite some struggles, life and beauty always finds a way."
---
What life lessons can kids learn through Homestead?
Not only will kids explore the science behind how elements of an ecosystem coexist and relate to each other, they can learn profound life lessons through it all.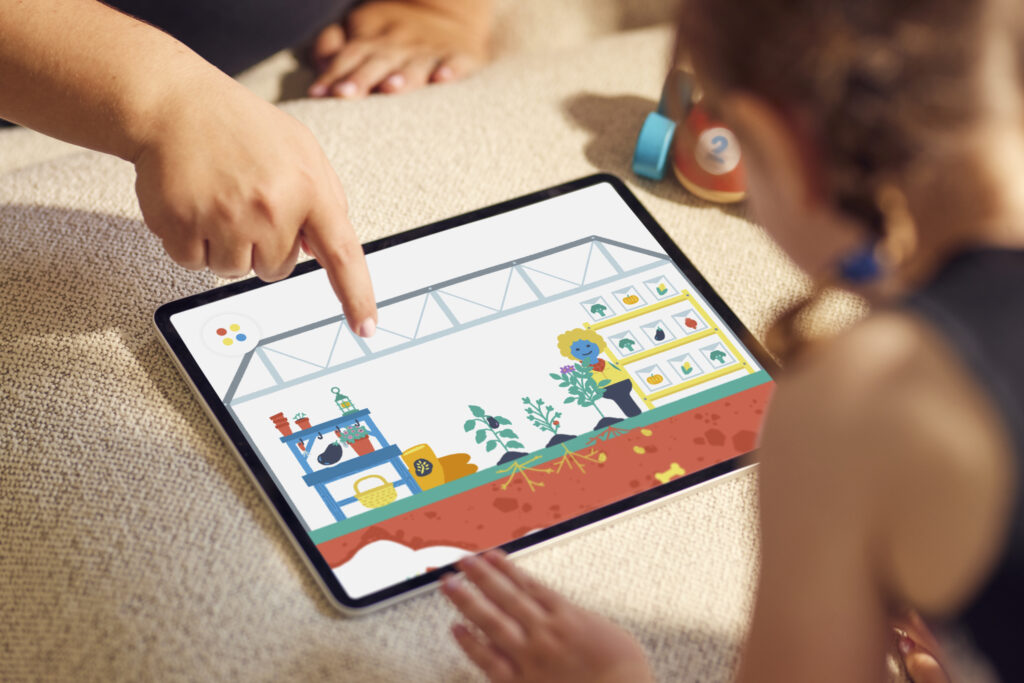 Caring for ourselves and others.
When kids take on the responsibility of nurturing flora and fauna, they develop empathy and learn about the positive effects that compassion can have on the world around them as well as their self-image. Just as plants need water and attention to flourish, children grasp the notion that taking care of their own well-being, both physically and emotionally, leads to wonderful growth. As they grow, they realize how much they can do to positively impact the living beings they come into contact with.
By observing the interdependence within ecosystems, they gain an awareness of how interconnected our world is and how both their outward and inward actions can have far-reaching consequences.
The circle of life.
In an attempt to preserve innocence, we tend to shelter kids from realities that may upset them. What if they find out animals eat each other and we're part of that? How can we help them understand that despite their hard work, the seeds they've planted may never come to fruition—or be eaten by a bug before harvest? As a parent, it's difficult to convey these big ideas when our kids don't have a frame of reference.

In Homestead, they can learn through subtle interactions the ways in which life is sustained by other life, or how patience is required to let growth happen in its own time.
Creativity and expansive potentials.
Kids are natural experimenters and we can't wait for them to discover the ways in which elements of Homestead interact. They will build an understanding of cause and effect as they see how watering newly planted seeds leads to new produce, how putting a hen on a nest results in a fresh egg, and more. Taking it a step further, the elements that are outside can interact with those inside the house!

As kids get more familiar with the patterns of interactions available, they'll test more possibilities and uncover surprises along the way.
We hope that this new update inspires your family to see nature through a more curious lens and think of ways we can treat our earth and its creatures with respect and gratitude. Afterall, we've only got one earth and we're all in this together!

Open Pok Pok now to explore our new Homestead update!
---
We've been so inspired by the unique approach of each child who plays with our toys and can't wait to hear what families like yours think of this one. Receiving your feedback, videos and ideas for new updates is so important for the growth of Pok Pok so please say hello at hello@playpokpok.com or on social media @playpokpok.
Join our community to get insights from our educators and take a peek behind the scenes into our toy design process over on our Instagram and TikTok.